The very kind Count Belisarius sent me these plastic ruins that were surplus to requirements. They're going to fit in very well with my 15mm Frostgrave setting.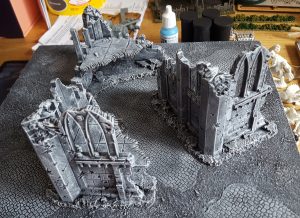 They arrived as assembled kits, in shiny black plastic. I based them on cork tile and added some rubble and patches of plaster to blend them in with my existing scenery. I also covered over a couple of electrical cables, presumably they're originally designed for W40K or similar.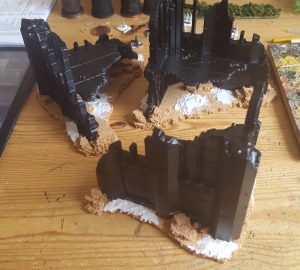 They then received a matt black undercoat, followed by dark grey, light grey and white dry-brushes. This was very quick to do, so they're all finished within 48 hours of arriving.
Thanks Andy! 🙂