Probably the last of this series, at least for a bit, but here's some more stuff I made a little while ago.
A bit of height is always good to add to the table, especially for 1:1 skirmish games. These are a couple of random industrial units I put together from some metal offcuts, mesh sheet, bottle caps, card and cork.
A new mobile phone is always something to be happy about – mostly because the boxes are very sturdy and great to create scratchbuilt buildings from…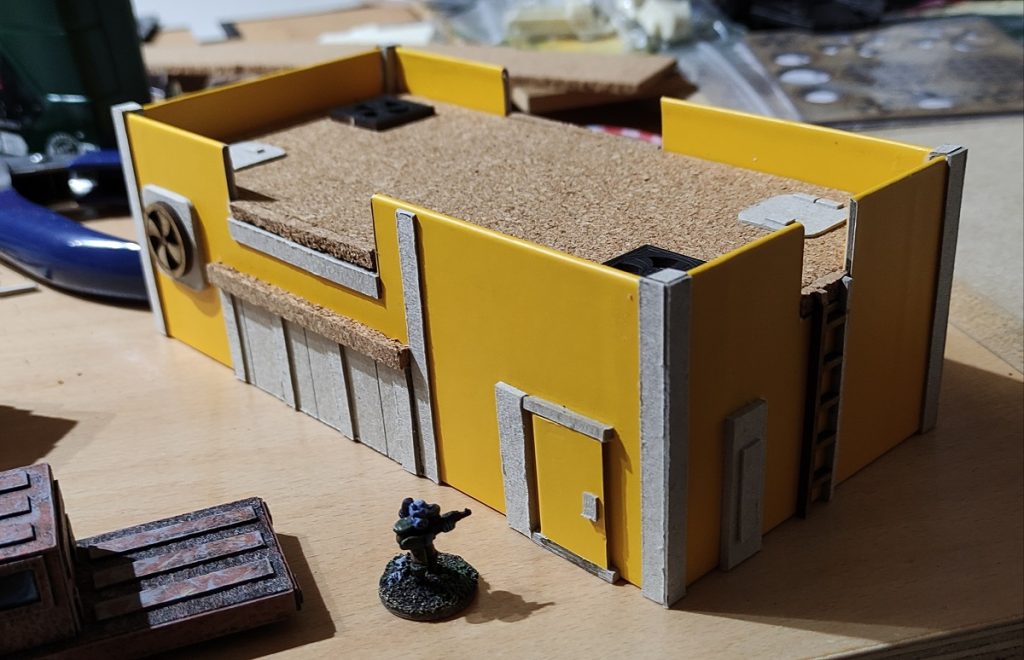 Brigade Games resin Sci-fi doors provided a useful upgrade to the card I was otherwise relying on.
On the table:
Brigade Models' Research Base buildings, like the 2 on the left, are nice pieces, and I decided to add a couple of scratchbuilt sort-of-copies using cork sanding blocks, more door bits, and strips of thin card to match the style.