It's been a good while. Although my hobby output and gaming has been a bit on the slow side, there has actually been some going on while I've neglected this blog.
Hopefully starting to post again will motivate me to push some projects forward, but in the meantime I'll (re-)start with something I prepared earlier – a first attempt at a homemade fleece mat for 6mm games.
I wanted something that would work for anything from about the 17th century onwards, as I have 6mm armies for a number of Horse & Musket periods. I also have an old collection of WW2 that I'd like to revamp and use with Blitzkrieg Commander at some point.
I found some fleece material online (Fabric Land's 'plain polar fleece') and chose chocolate brown as a suitable base colour. It's about £5 for a metre length and comes almost 1.5m wide. I started with a 1m piece for my first attempt and have since ordered a larger piece.
I just used normal water-based emulsion/acrylic paint. I already had the green which I use for all my terrain and figure bases. The others were various creams (e.g. Vallejo Iraqi Sand) and yellows. If you brush against the slight nap you get a bit more texture, so I did this for the fields. If you brush with the nap you get a smoother texture, so I do this for the roads and most of the grassy areas. I finished up with some dark green to suggest vegetation on the edges of fields and roads, and then applied a light grid with a black marker pen as I use grid-based rules for most of my 6mm gaming.
The fleece is a good all-round material. It doesn't seem to crease, takes paint nicely, rolls up fine and drapes very well over things for hills.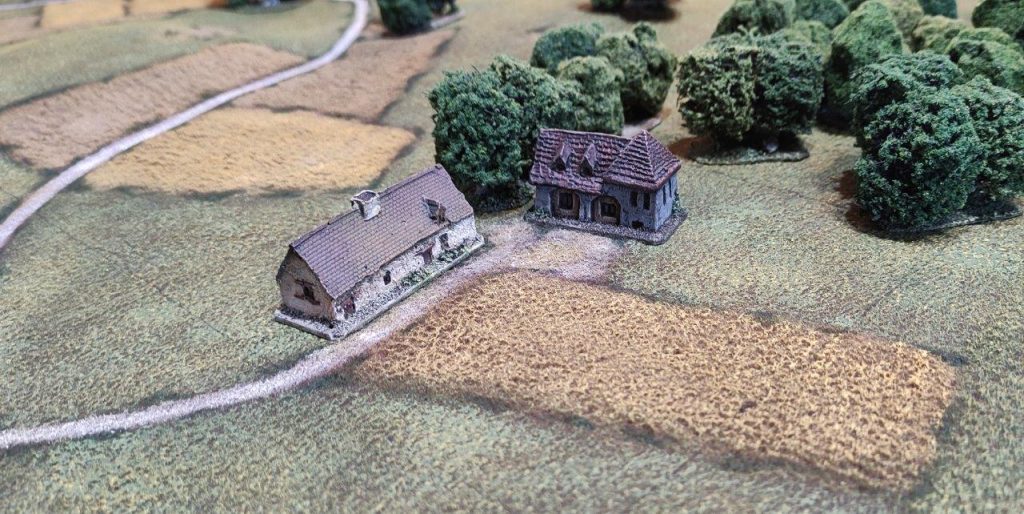 Once finished it deserved a quick try out so I deployed 17th century forces and had a bit of a set-to.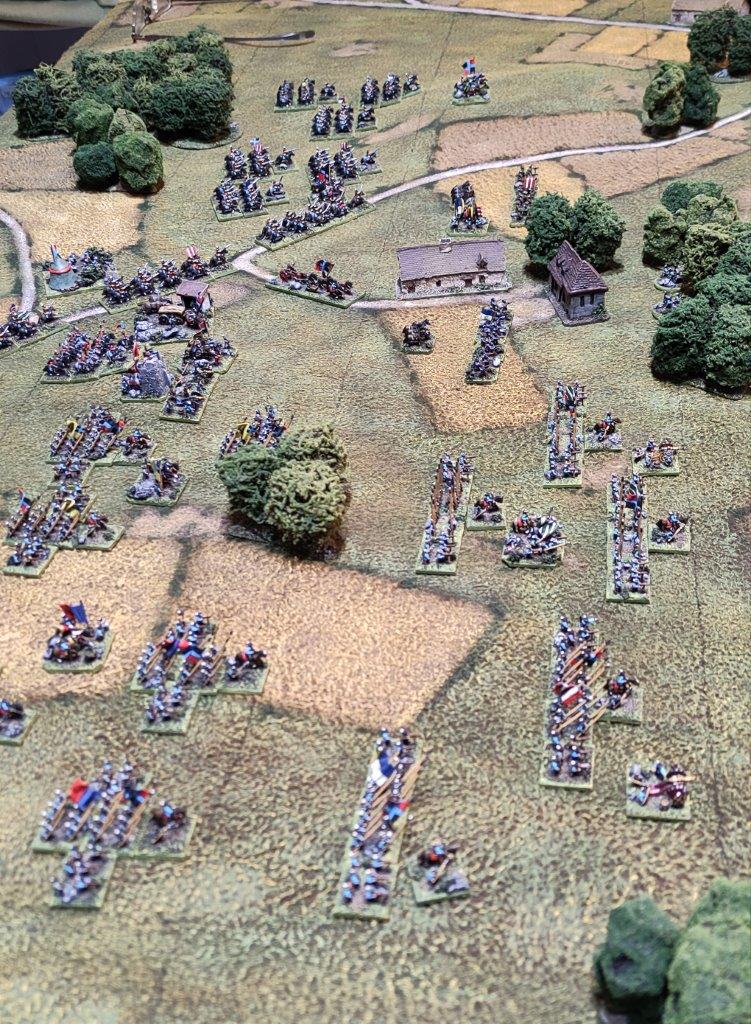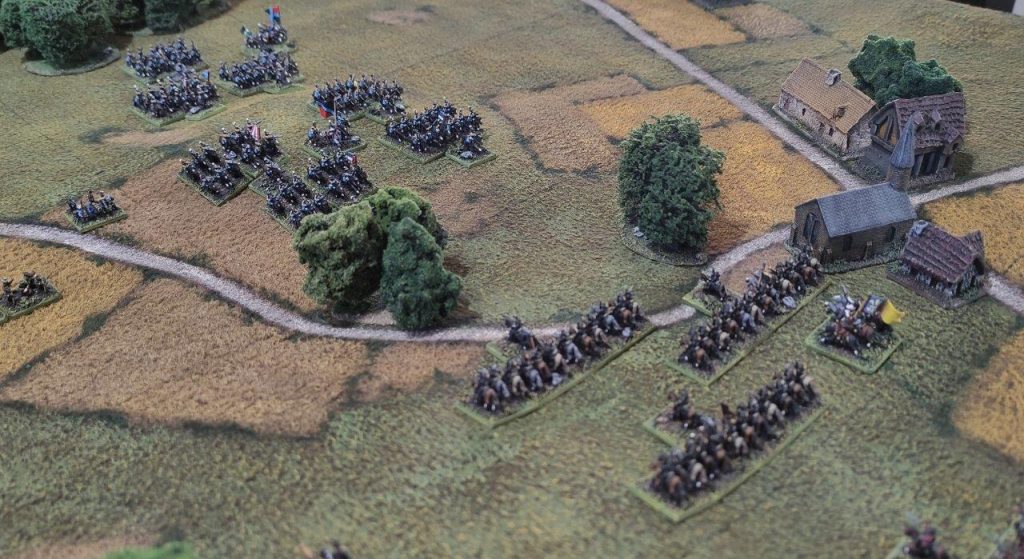 I'm looking forward to painting the bigger mat, which is about 9'x5′ once I get my hobby space back together after some renovations.
More catch-up posts to follow!