I have finally managed to finish these terrain boards, having started making them earlier this year. They've now had the sand and paint treatment and are ready for action.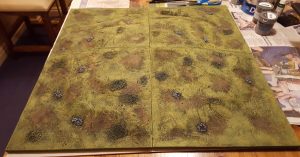 I wanted the option for a larger hill, or 2 halves (on table edges), or even 4 quarters (in the table corners), and the only way to do this on 12 inch terrain tiles is to make it out of a number of pieces.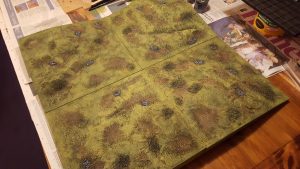 I made a side template from card to apply the same slope edge to each board so they'd all match up. The 'filling' was done with pieces of polystyrene, styrofoam, card and plaster. The overall height is only 30mm but it gives a good enough impression of a hill, especially with 6mm figures.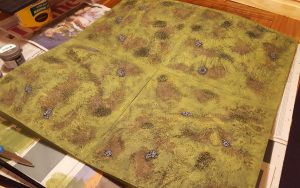 I may make a couple of middle pieces at some point, using the same edge template, to go between 2 corners and allow for long ridges or a 3×2 foot single hill.