Following on from all the grey in the last post, the next step was to upgrade the cork tile pieces to provide a bit more visual interest. It occurred to me that I could do something different on the reverse side of each piece and, after discarding various colours and patterns, I decided on a muted pallet and some random blocks and lines (while still maintaining the 1″ grid that helps with alignment and movement, etc). Apparently it's a sort of unintended Mondrian style knock-off.
The colours are pretty much those used in my terrain boards, so although they don't bring a lot of extra brightness to the grey, they do tone in well with the majority of my stuff. I just used a fine marker pen and painted some of the sections.
First test pieces:
Some pics below of this scenery being used for a few Five Parsecs campaign battles. Using a mix of both the grey and coloured tile sides offers lots of variety. I don't pretend that the settings make sense from an urban or industrial perspective, they're really just 3D obstacle courses to fight over.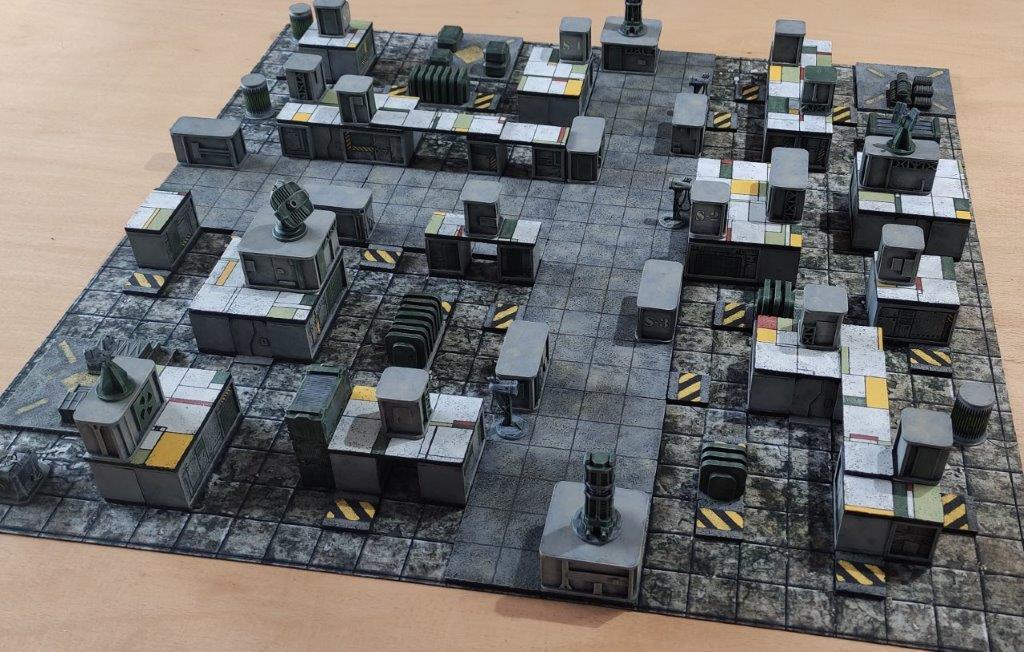 More scratchbuilding in the next post.