The first few games of Five Parsecs were played out across a 2 foot square, using the stuff I already had. Most of this came from my homebrew Space Bug Hunt game https://themedetianwars.org.uk/2021/02/walls-for-homebrew-15mm-sci-fi-bug-hunt-game.html, but also a couple of gaming mats, plus some generic vehicles, cargo pieces, trees and rocks, etc.
Here's my first test assembly, using the walls and floor tiles from the other game:
Lots of building blocks basically. Just don't knock it all over in the first turn! The flat pieces are made from cork tiles, and the rest is mostly MDF.
Some other early games in progress: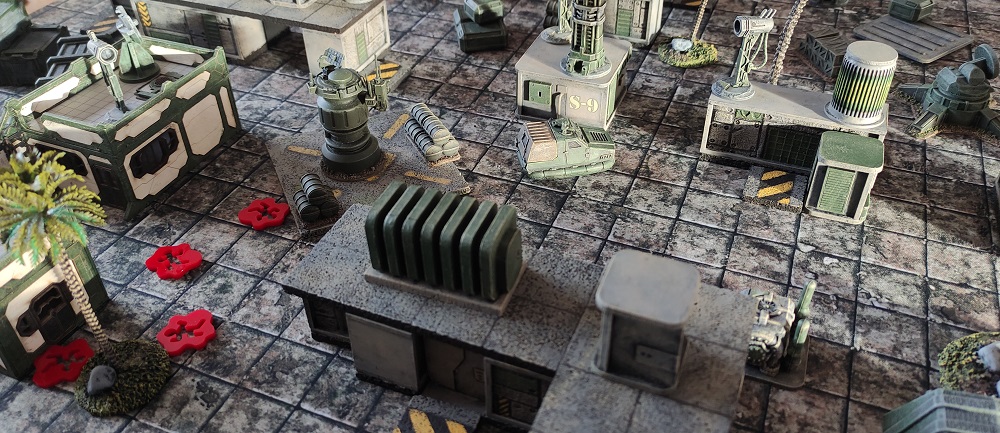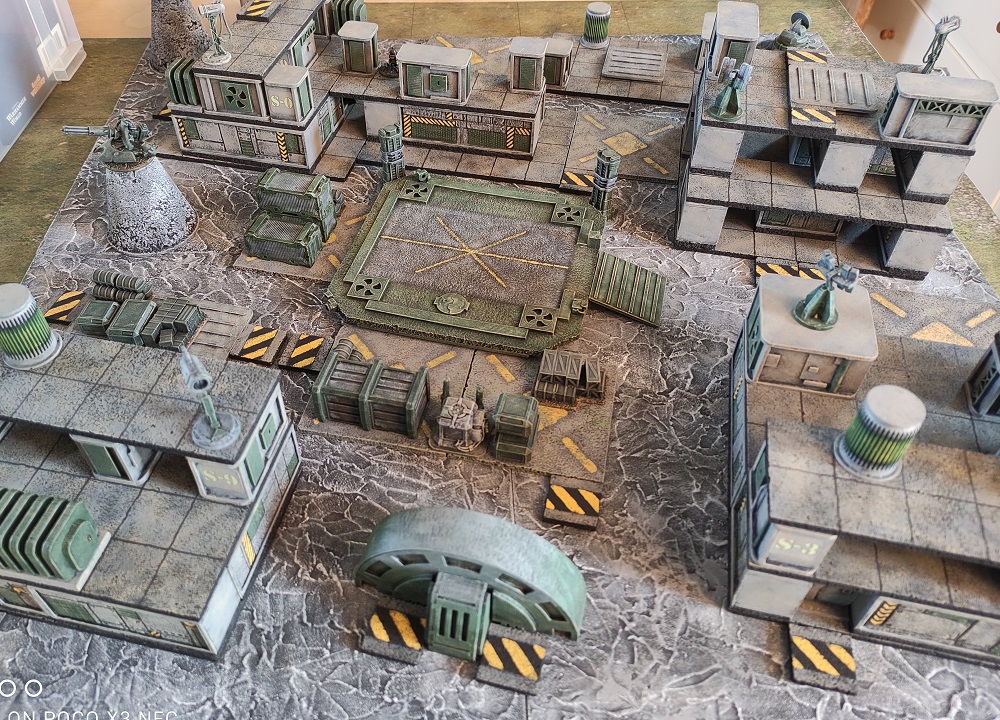 Basically everything was pretty much grey, which is useful for generic military/industrial settings but can get a bit dull.
Next post, I'll actually add a bit of colour!