Having recently placed all my 6mm 1859 and 1870 units on sabot bases to make them easier to handle, last weekend was the first opportunity to give the armies a run out.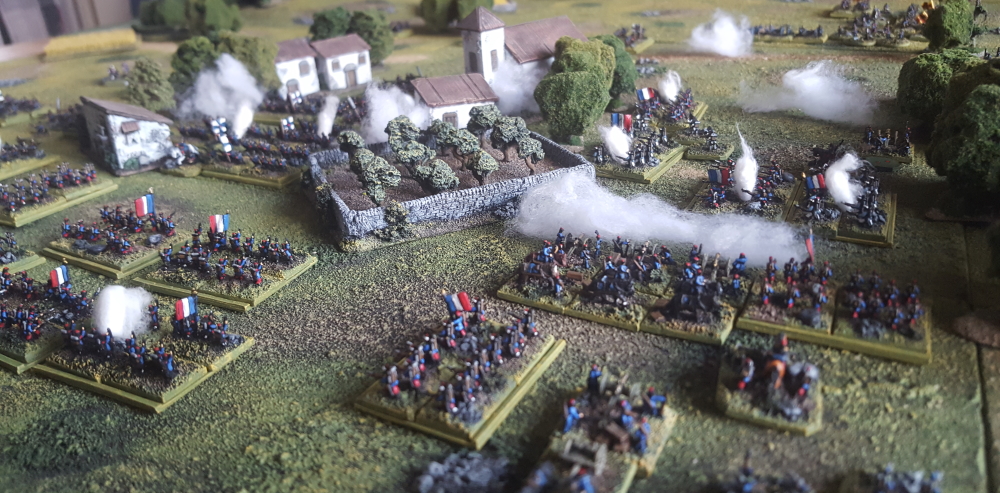 Jase and I chose Prussians and French respectively, with a few allies for added flavour. Although I am still happy to play specific 1859 Italy and Franco-Prussian War scenarios, I am also interested in playing games in a general mid-19th century European setting without being concerned with the differences between Chassepots, Needle guns, Krupps and the need to replicate campaign-specific orders of battle. More of a general horse, foot and guns experience really.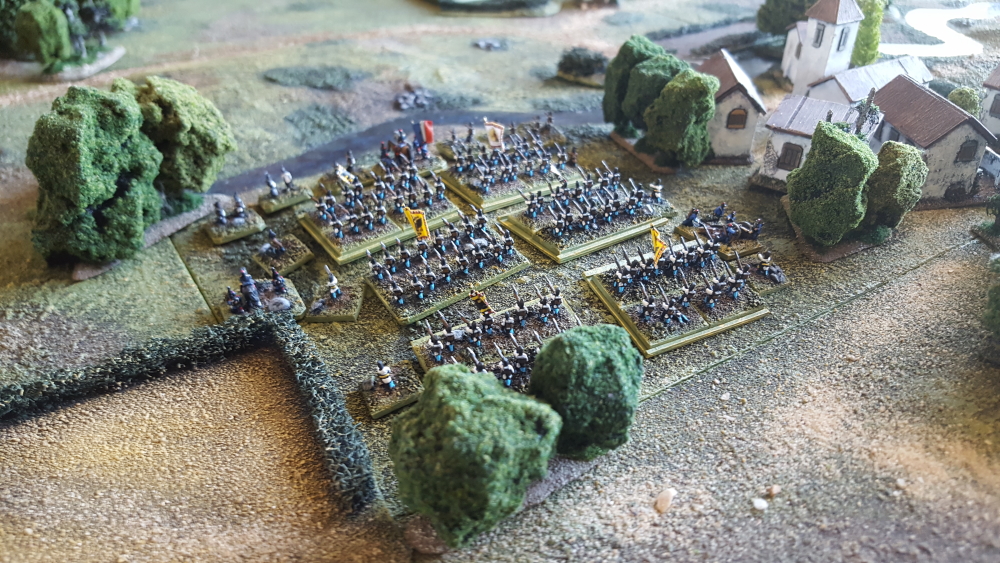 We played a couple of Corps-sized games over the weekend, both encounter battles. They were very enjoyable, and very tactically challenging, with lots of manoeuvre, cavalry charges, artillery duels and storming of villages.
We considered some possible additions to the command and control rules but in the end felt that the core set (Wars of Empire by Realtime Wargames) provided plenty of scope for friction and blunders!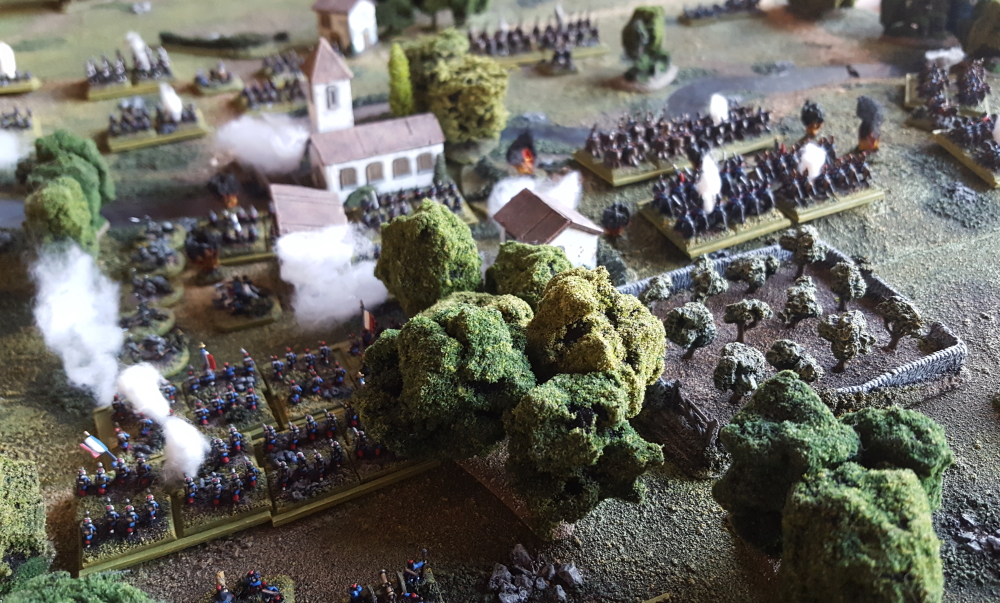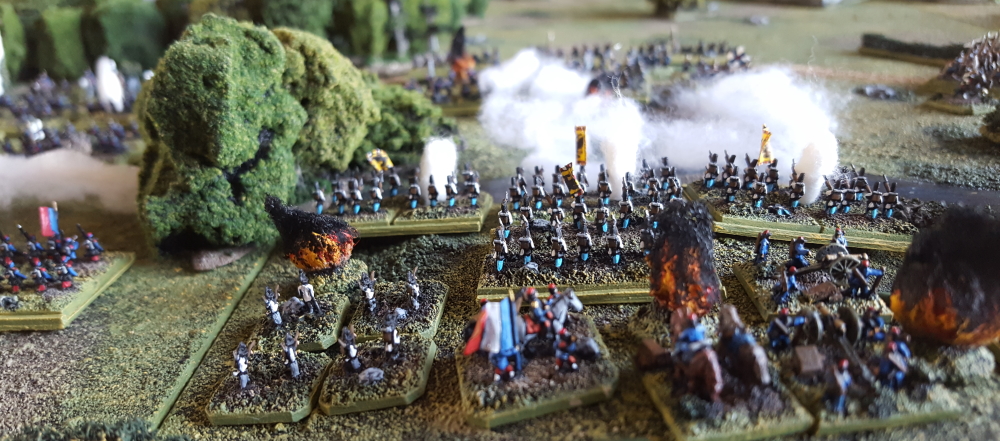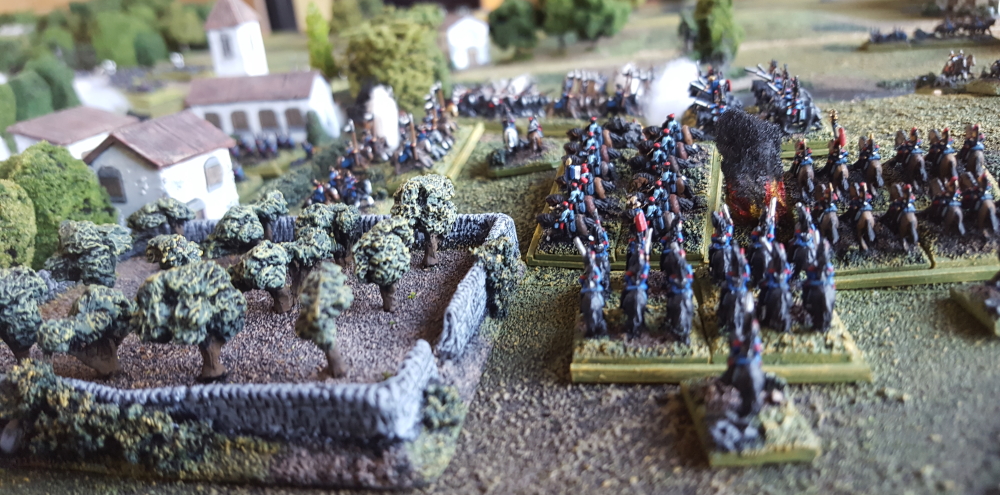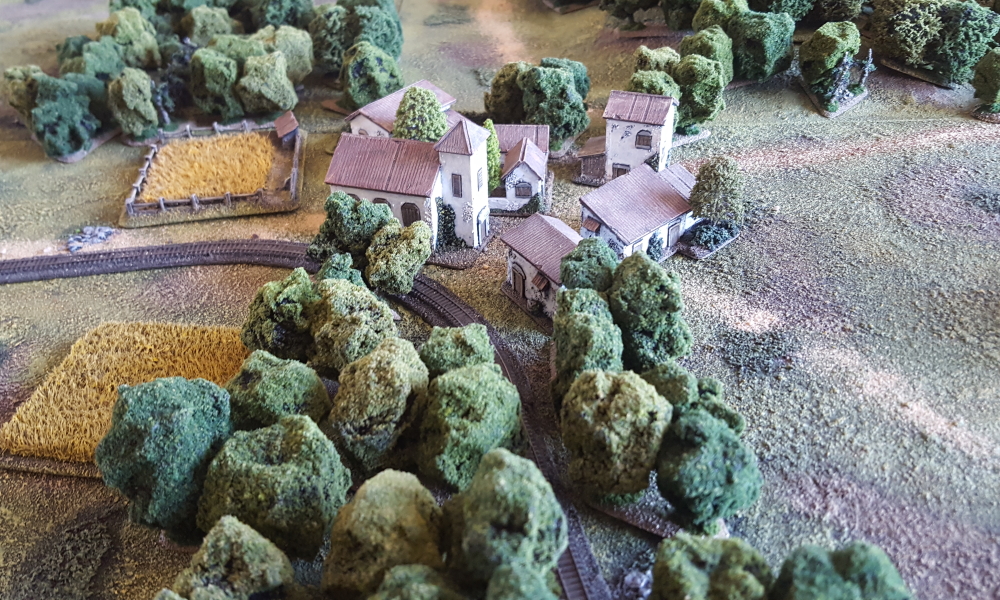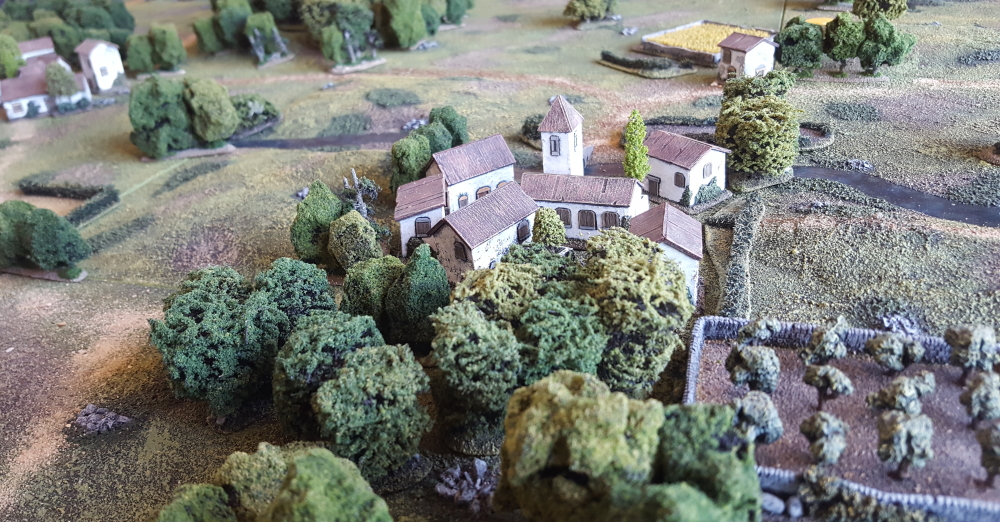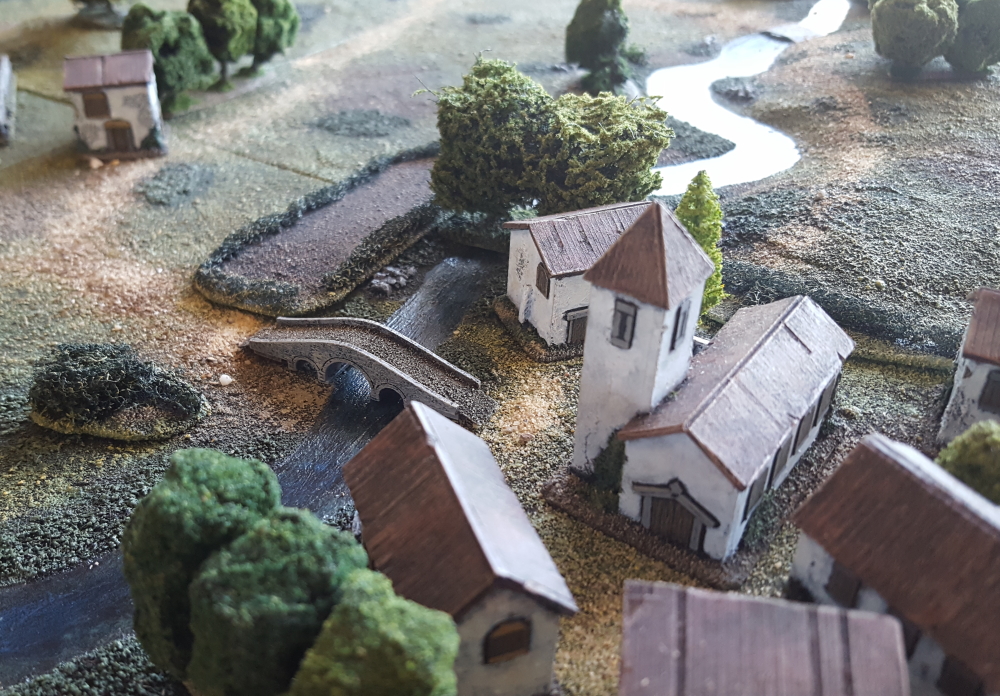 I have plenty more figures to paint, and will continue to chip away at them. It might be nice to try a bigger battle next time.